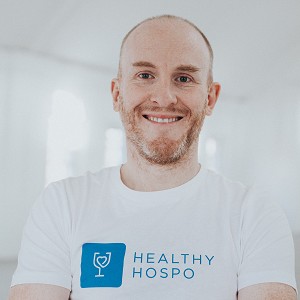 Tim Etherington-Judge
Healthy Hospo Panel Host- Workforce Management: How to Empower and Engage Your Employees
After a severe mental health breakdown in 2016, Tim left Diageo to set up Healthy Hospo, his own not-for-profit company dedicated to building a healthier, happier hospitality industry around the world. His work in changing the conversation around health and wellness in the industry led to him being recognised as the 10th Most Influential Person in the Global Bar Industry in 2019.

In May 2019 Tim followed his passion for sustainability and co-founded Avallen Spirits with former Diageo colleague Stephanie Jordan. Seeking to create the most sustainable company they could, they launched Avallen Calvados as their product to great acclaim from both trade and consumers alike.

Outside the industry Tim has raised thousands of pounds for charity through cycling and long-distance running, including #Run424242 where he ran, cycled and rowed 42 marathons in 42 consecutive days to raise money for better mental health in the UK drinks industry.