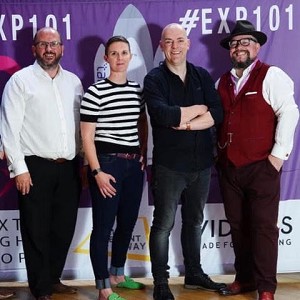 Jason Martin, Kieron Bailey & Chris Fletcher
Tahola and Exp101 Elevating Hospitality to address the 0-90 churn
Over 40% of new hires in the hospitality industry leave their jobs within the first 90 days, causing a genuine economic crisis for operators.
To address the problem, Tahola is collaborating with hospitality engagement specialists, EXP101. Join us to find out how technology can
provide a golden opportunity to understand your employees better, and how through the adoption of People Analytics you can not only
drive change, you can also improve productivity.