Simon Greatbatch
Director &nbsp-&nbsp Letterbox Distribution.com
Director Letterbox Distribution.com

Having studied Art Foundation at Oxford Brookes and Ceramics at Middlesex University 1983-87, it would make perfect sense to setup a below the line marketing agency in 1987 wouldn't it?

Well thirty years on Simon has successfully run five different companies simultaneously with his wife and family with the main company Letterbox Distribution.com now being one of the largest door drop companies in the Industry delivering over 3 million leaflets, menus, samples, newspapers and magazines per week for clients such as Wagamama, MacDonalds, Yo Sushi, Pizza Hut, Papa John's, and Dominos Pizza.

He has never considered himself a follower and has strived to keep improving the market perception of the door drop industry through the introduction of new technologies - through mapping, vehicle tracking, distributor tracking and other software applications that are now widely used by the industry as a whole.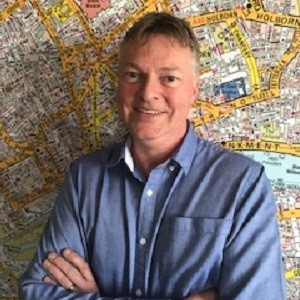 Do not Gamble with your Door Drop spend
Having spent time and money on a good creative and quality printing can you afford to gamble when choosing who door drops your marketing. Simon Greatbatch, Director of Letterbox Distribution.com, with over thirty years experience in the door drop industry outlines ways to maximise your spend and sheds light on how to ensure you are with a professional door drop company that will help you win new business.
EVEN MORE SEMINARS