Michael Cuschieri
mc square marketing
Michael is the Managing Director of mc square marketing, a marketing agency he established in 2004, to help businesses stand out from their competition through creative marketing ideas that deliver results. His team's experience in hospitality marketing has helped them achieve success for both their clients and themselves, including winning the National Fish & Chips Award for Marketing Innovation with Poppies Fish & Chips Restaurants. He believes in staying ahead of the game, annually attending Social Media Marketing World Conference in San Diego, where over the past years he was one of only 42 UK delegates out of 3200!

He previously worked in Marks & Spencer for 20 years and last position was Head of International Marketing for Franchise Group. As an international speaker, he delivers conferences, workshops and seminars across the UK, Singapore and Malta. His passion is helping business owners succeed through him sharing his knowledge, experience and learnings form other experts.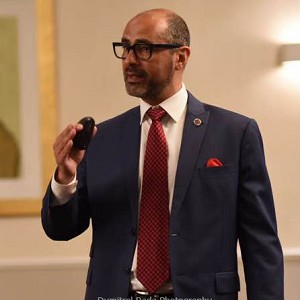 The 6 MUST DO's for SUCCESS in Hospitality Social Media
Michael will be sharing his award-winning knowledge and hospitality marketing experience, to help you profit from opportunities available to you on social media. Top tips and 6 MUST DO'S to help you increase bookings, engage with your customers and turn them into raving fans to promote your restaurant, takeaway, bar or hotel. This will include how to use Video and images to make your business stand out from your competitor.
EVEN MORE SEMINARS