Lee Barnes
Paytronix
Lee Barnes, Head of Data Insights
Lee Barnes leads the Data Insights team and is a self-confessed data geek who can often be found engaging with his team members and digging into all kinds of data. His undergraduate degree in mathematics and MBA from Harvard Business School give him the unusual ability to both execute complex analyses and translate the results into ideas that business leaders can use. Lee came to Paytronix from CVS Caremark, where he uncovered millions of dollars in revenue-expansion and cost-saving opportunities through Big Data analytics.

He did so by leveraging a combination of in-house transaction data, data from the CVS ExtraCare loyalty program, real estate data, retail industry data, and data provided by CPG brands. In addition to conducting deep-dive analytics on how to better engage guests and sell more product within the aisle, Lee studied which products to stock in which stores, how much inventory to carry, where to place products on shelves, and which promotional vehicles and offers were the most effective. His work resulted in a complete makeover of the aisle across 7,500 locations in order to lift sales and reduce costs. He also worked for L.E.K. Consulting's Retail & Consumer Products practice, where he advised clients on issues that included M&A activity, global expansion, and operational turnaround. Before L.E.K., Lee worked at Capital One, a well-known leader in leveraging large-scale data analytics to make business decisions.

Lee earned a BSc in Mathematics from University of Warwick and an MBA from Harvard Business School. He lives in Newton, MA with his wife and three sons.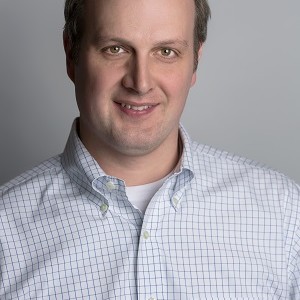 The Value of Targeted Discounting
Through case studies and deep dives into the economics of restaurant discounting, Lee Barnes will share how targeted discounts benefit both the brand and the customer.
EVEN MORE SEMINARS