Georgi Georgiev
Fantastic Services
Since obtaining his Bachelor's degree in Finance and Master's degree in Corporate Finance, Georgi's passion for delivering outstanding service hasn't wavered in the slightest. He's someone who acknowledges limitations and then sets out to boldly overcome them with skill and knowledge.

He's been working in the Sales sector for almost 9 years, 3 of which as the Business Sales Manager at Fantastic Services. His ambition and go-getter attitude have helped him to attain 12 Employee of the Month awards and Sales Person of the Year with Highest Conversion and Cross-sale Rate no less than 3 times. A record he is keen to smash!

He has enjoyed attending training in the sales and leadership spheres with lecturers from the likes of Jordan Belfort, Guy Giffin, Paul Hodgkins and Mike Ogilvie, among others.

You can often find Georgi on the beach volleyball court harnessing his healthy competitive streak.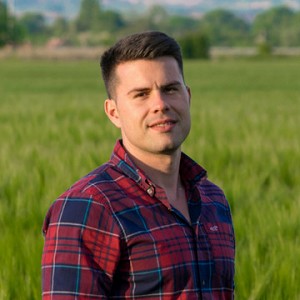 PANEL SESSION: Digital Marketing: Using the Right Channels to Promote Your Brand