Takeaway Innovation Awards
The Takeaway Innovation Awards is a celebration of the pioneers that have made an outstanding impact on the food industry in the past 12 months.
With four awards up for grabs, the nominees are those who have a product or service that is breaking boundaries in the food sector.
One winner will be chosen for each category; The Kitchen Innovation Award, The Product Innovation Award, The Drink Innovation Award, The TIE Tech Award. The panel of judges visit each nominee's stand, giving them the chance to pitch their product and the reason why they should win.
Kitchen Innovation Award
Drinks Innovation Award
Product Innovation Award
Takeaway Innovation Award
The Kitchen Innovation Award
This award recognises the innovator who has created a product that will serve restaurant and takeaway kitchens for years to come, outstanding for its quality, functionality, and innovation in facilitating with back-of-the-house operations.
The Drinks Innovation Award:
This rewards the creator of a drinks product or service that's truly taken the industry by storm with innovative design, sustainable packaging, and unique brand.
The Product Innovation Award:
A celebration of the product which has truly pushed the boundaries of design and service. The Product of the Future Award recognises the concept that combines an unprecedented blend of creativity and uniqueness to the food-to-go sector.
The Takeaway Innovation Award:
Honouring the food-to-go industry's most outstanding innovation, one which has played an influential role throughout the country's restaurants and takeaways, and which will continue to do so well into the future.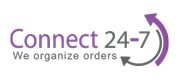 Stand No: 932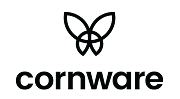 Stand No: 500
ABOUT THE SPONSOR
JUST EAT operates in 13 countries around the globe and as a pioneer in the sector, has established an online marketplace for ordering takeaway food online.
JUST EAT gives high street restaurants an online presence, the technology to process online orders and access to JUST EAT`s huge customer base - without having to incur significant start-up and marketing costs.