About The Food Entrepreneur Show
The Food Entrepreneur Show is the number one event for any entrepreneur striving for success in the food and drink industry. This is the event where you find the opportunity to turn up the heat on your competition and take your business to the next level.
This unique exhibition and conference delivers you seminars by the industry's most influential figures to offer you ideas, guidance and inspiration, as well as market-leading exhibitors showcasing cutting-edge innovations you didn't even know existed.
Don't miss your chance to experience one of the most progressive and dynamic sectors of British business and book your free ticket to The Food Entrepreneur Show.
Who Should Attend?
You should attend The Food Entrepreneur Show if you are a:
Caterer
Catering Operations Manager
Chef
Entrepreneur
F & B Manager
Front of House Manager
General Manager
Head Chef
Hotel Manager
Marketing Manager
Mobile Caterer
Operations Manager
Pub Owner
QSR Owner/Operator
Reservations Office Manager
Restaurant Owner
Takeaway Owner/Operator
You won't find this comprehensive range of seminars, workshops, networking and exhibitors anywhere else!
Prysm Group: Award-Winning Trade Exhibition Organisers
PRYSM Group is one of the fastest-growing and most progressive exhibition organisers in the world. Based in the heart of Bristol city centre, we've spent the last 17 years running 30 of Europe's leading B2B trade events across the UK.
Receiving significant investment to evolve year-on-year, our well-run and well-attended exhibitions range from The Business Show - which attracts over 25,000 businesses - to sector-specific events such as Legalex, Restaurant Tech Live and Elite Sports Expo.
The success of these shows is built on an ethos of delivering outstanding educational content that draws highly targeted audiences and offers an engaging visitor experience. This is achieved through the hard work, dedication and passion of our versatile and growing team.
In the last year alone we've been nominated for multiple industry awards, expanded into a second Bristol office and added a number of new trade shows to our impressive portfolio.
Our Portfolio Of Events...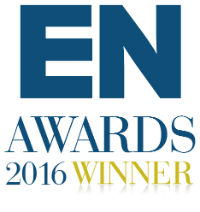 Best Trade Event
Farm Business Innovation has been named as the UK's Best Trade Event at the 10th Exhibition News Awards in April.
Beating some of the country's most popular and diverse trade events, the award was recognition of both the show's phenomenal growth in the past year and the outstanding service it offers trade visitors to inspire them to innovate, diversify, and make more money from their rural property and land.